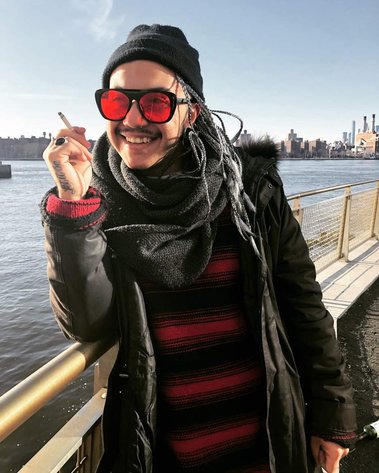 The man behind it all
Cristobal "Lalo" Gonzalez Creative director and Fashion designer of Cristobal Eolo, was born in Guadalajara, Mexico on April of 1990. As a young child, Cristobal migrated to the United States with his mother and thus began his fashion journey. Always being fascinated and inspired by the art, the beauty, the glamour, the obscurity, and the power of feminine energy, Cristobal has always been designing with the ideals of Femme Wear; to create final look and transform the body with feminine power regardless of gender.

"I like to think of myself as someone in this new movement where fashion shouldn't be restricted by gender; fashion should be unaffected by how an individual chooses to identify themselves, just "Serve the Gawds"" -Cristobal G.
Cristobal Eolo (The Brand)
Founded in 2019, Cristobal Eolo was founded with the ideals of Femme Wear, gender fluid fashion that embraces the feminine identity, sustainability, and uniqueness. We believe in enhancing the feminine mien and creating a version of a person that just strives to be even more than more.
The Cristobal Eolo brand does not create fashion for the "norm;" we create fashion for anyone who enjoys to express themselves through the art of fashion and making statements. We are here to further blur the lines of gender in fashion and just create, create looks, create statements, create a movement.
With the fashion industry being one of the lead causes of pollution, we need to create more awareness on the effects we have on the environment. The Cristobal Eolo brand strives to create sustainable fashion to further push an eco friendly world. We try for every collection to be 40-50% recycled materials in order to reduce our waste footprint in this industry.
Different, we believe in the power of uniqueness and the ability it has to empower people. With fashion becoming more and more linear and uniform, we encourage people to push the boundaries and embrace their uniqueness.
"I want people to feel good, empowered, and different" -Cristobal G.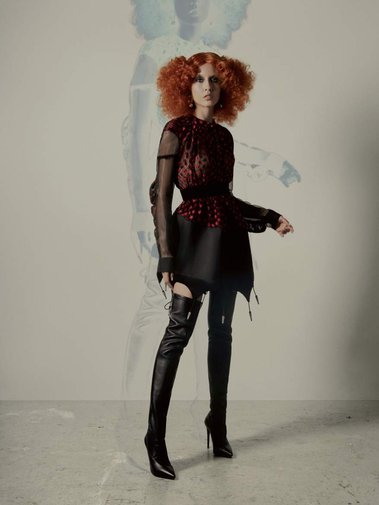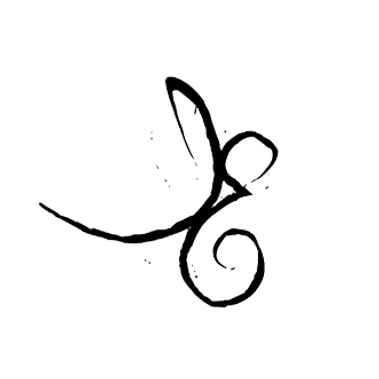 Feel free to contact us. We will get back at you as soon as possible. Also feel free to slid in our DM's
Subscribe to my Newsletter
Sign up with your email address to receive news and updates.